I've been to Fado Irish Pub in Annapolis quite a bit, as it's a stone's throw away from my grandparents' apartment. I've done brunch, dinner, lunch and drink there, but this is the first time I've actually brunched while doing As Told Over Brunch reviews. So here we go.
Let's note my bias here before we begin: I like Fado. They have good beer on tap (hello, Guinness IPA on nitro), Irish fare is awesome and the pub environment is fun, even if you're not a huge rugby fan. We decided to head to Fado's before the Navy vs. UConn football game, which is agreeable for everyone in our family.
My dad sits down and immediately points to a menu item: lamb hash. He knows I love lamb (he thinks it's, and I quote him directly, "ewwy."), and he is correct: I'm only considering getting the lamb. My mom decides she wants something off the crab menu, because, "...when in Maryland..." My dad decides on the corned beef hash and stresses for them to remember that he doesn't like lamb. The waitress takes note of that. My brother selects the Irish breakfast.
We sip on the nitro IPAs, except for my mom who ordered a delicious hefeweizen, and wait for the food. We joke around about the impending game and are generally jovial. Then the music gets cranked, and we all agree that this must be why my granddad doesn't enjoy Fado that much.
Our food gets delivered quickly, and funnily enough, they try to give the 'ewwwy' lamb to my dad, who quickly corrects them. The lamb makes it to me quickly, and I am impressed. There is a sizable amount of lamb in there.
I take one bite and immediately give my mom a try. She also loves lamb, and this is some buttery, delicious lamb. The hollandaise is excellent and keeps the potatoes and lamb moist and flavorful. The toast I got was fine, but didn't come with butter or jam, which was a bit boring. However, I used it to eat the eggs, so it came in handy.
My brother talked himself into eating the black and white pudding before googling, so that he could enjoy his meal without knowing exactly what he was eating and ruining it. Thank god he did, because blood sausage doesn't sound as appetizing as 'black pudding.'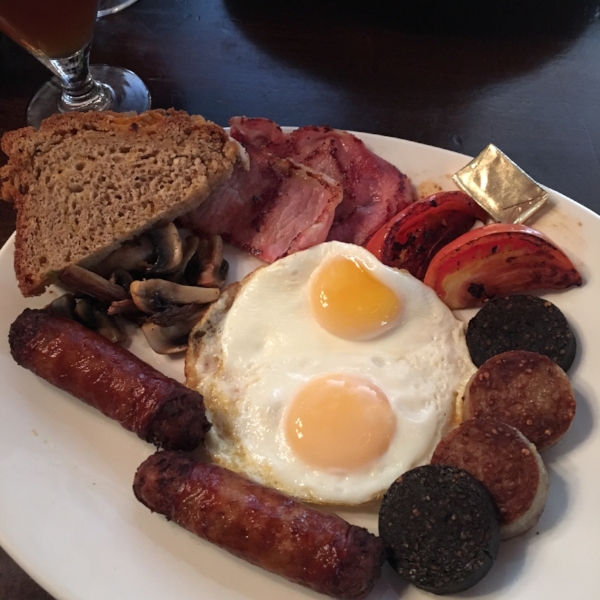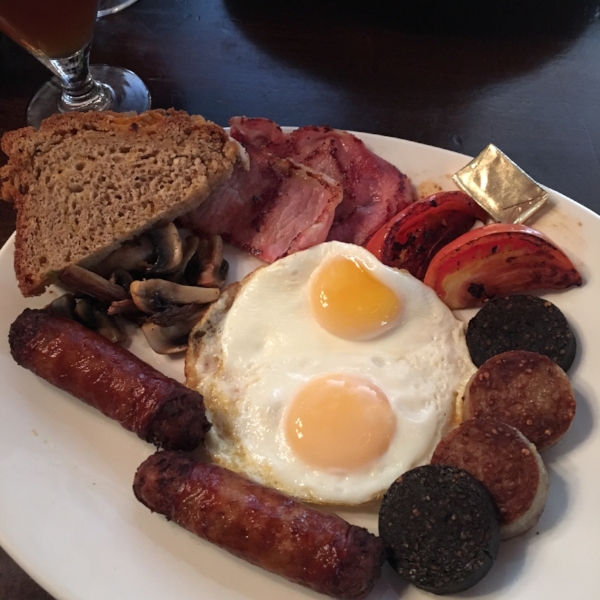 I really enjoyed my brunch and found it to be a really nice rendition of a brunch favorite. For my Richmond-ers, I found it to be a nicer Sine.
More Maryland As Told Over Brunch Content: